Getting acquainted through short challenges
Your organization must have challenges where you can use outside help. Finding, hiring and then onboarding staff or freelancers is expensive. Oanax has a solution for this: Assistance in the formulation of challenges and assistance in making the challenges accessible to people from the outside. Result: A good introduction plus a solution to the challenge!
Interested? Let us show you how.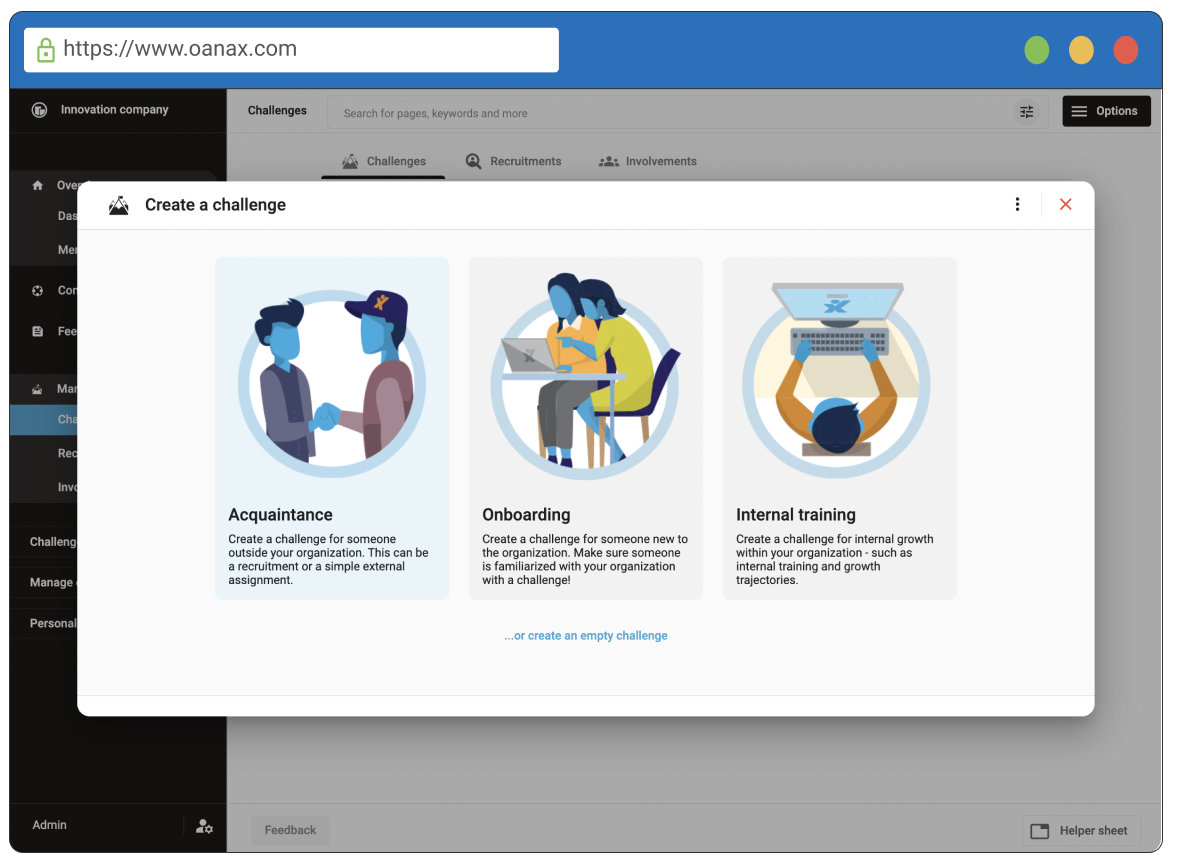 1. Create a challenge or job listing
A challenge is thé way to allow participants to show off their skills for a wage. The tool can assist you with challenge formulation.
2. Sharing
Allow people to apply for the challenge and keep all applications in one place. Any recruitment or challenge you create can be shared with links for any platform.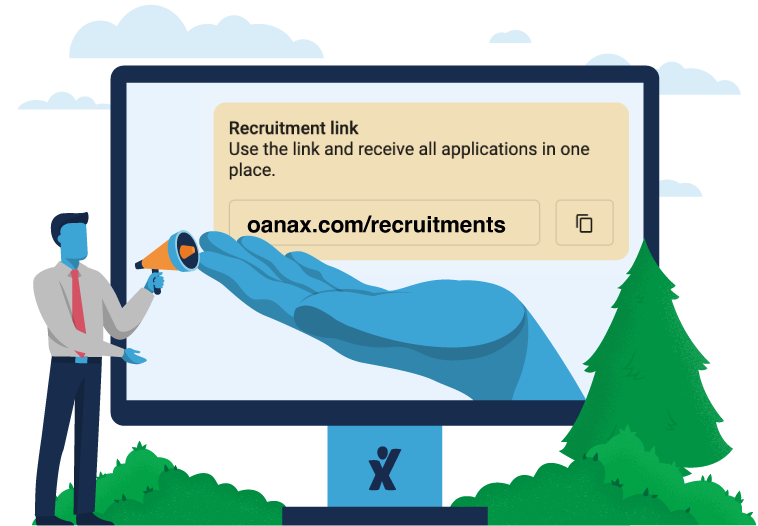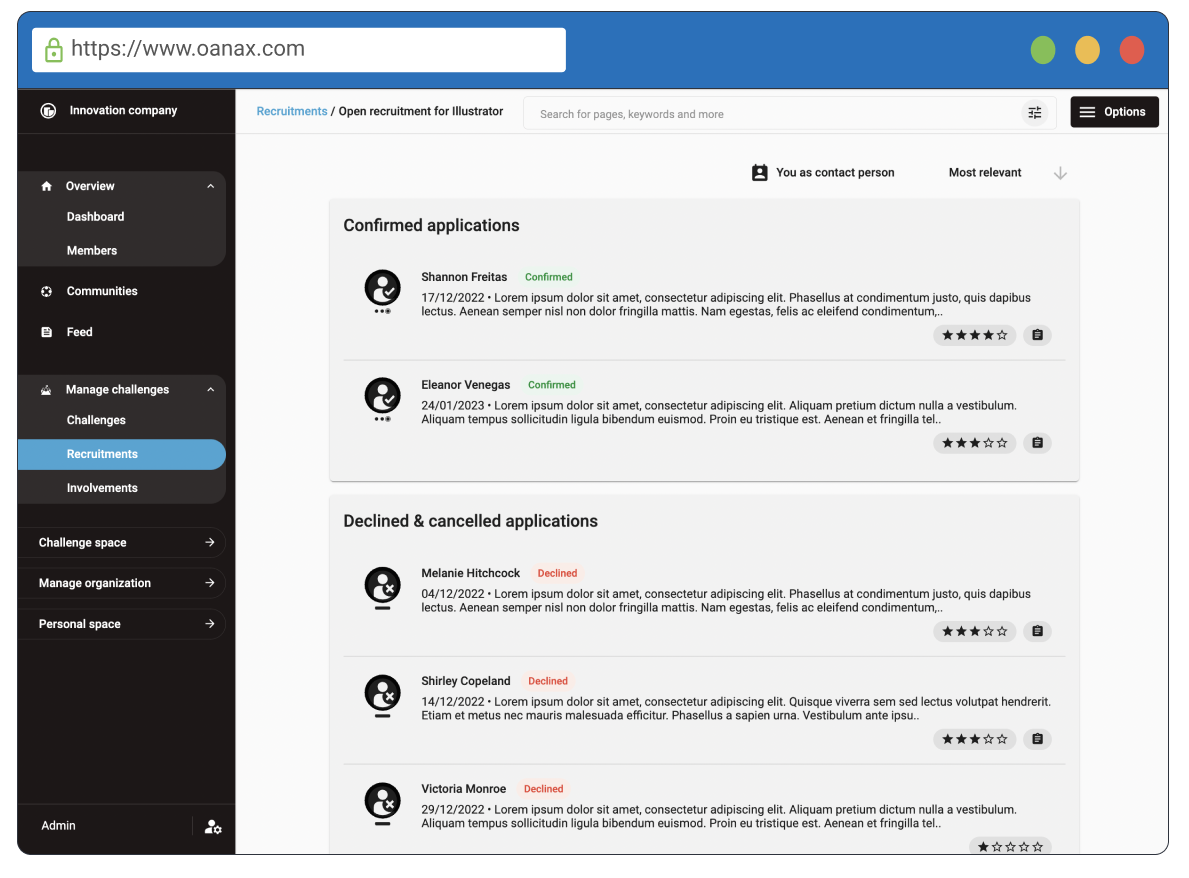 3. Choose your candidates
Select one or multiple candidates! You can find all applicants in one place for review, reviewing can be done by you or a colleague or via automated rejection and acceptance emails.
4. Resultaat en oplossing!
De kennismakingsbelofte tussen jouw organisatie en de kandidaat wordt nu waargemaakt, met als voordeel dat je een oplossing hebt voor de uitdaging.
Zet de samenwerking voort of laat de kandidaat in het netwerk van jouw organisatie voor toekomstig werk.