Communities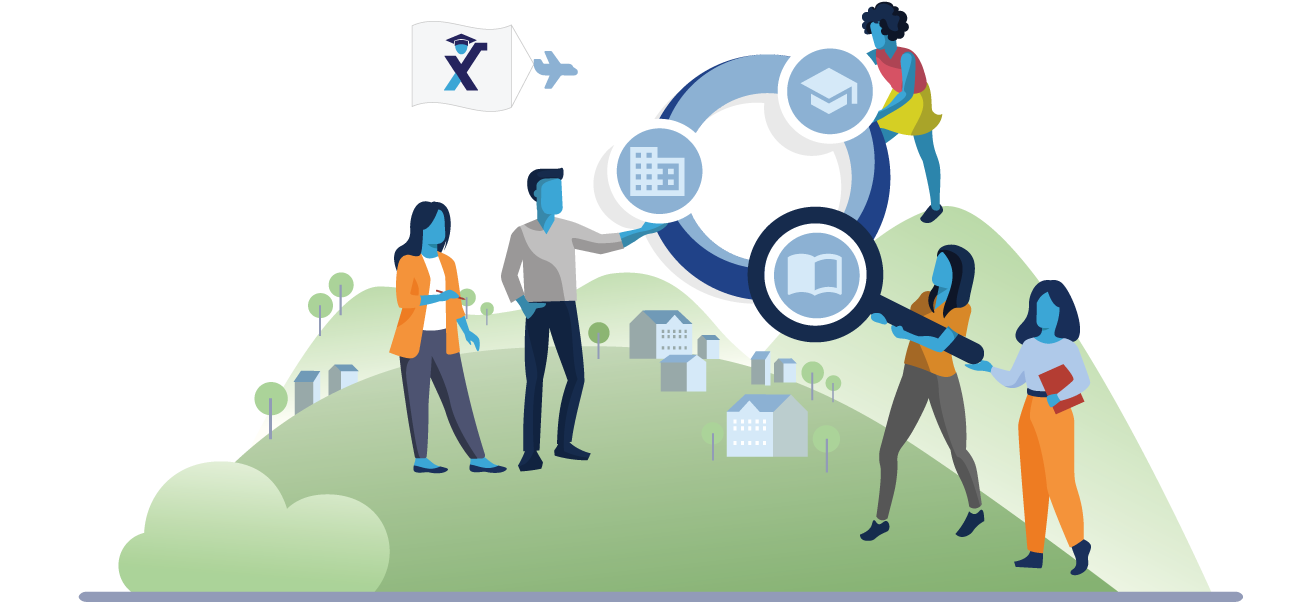 Be part of a community and thrive as a company or individual.
Be part of a community and thrive as a company or individual.
Facing today's challenges requires rapid innovation and even greater collaboration. Never before has being connected been so important.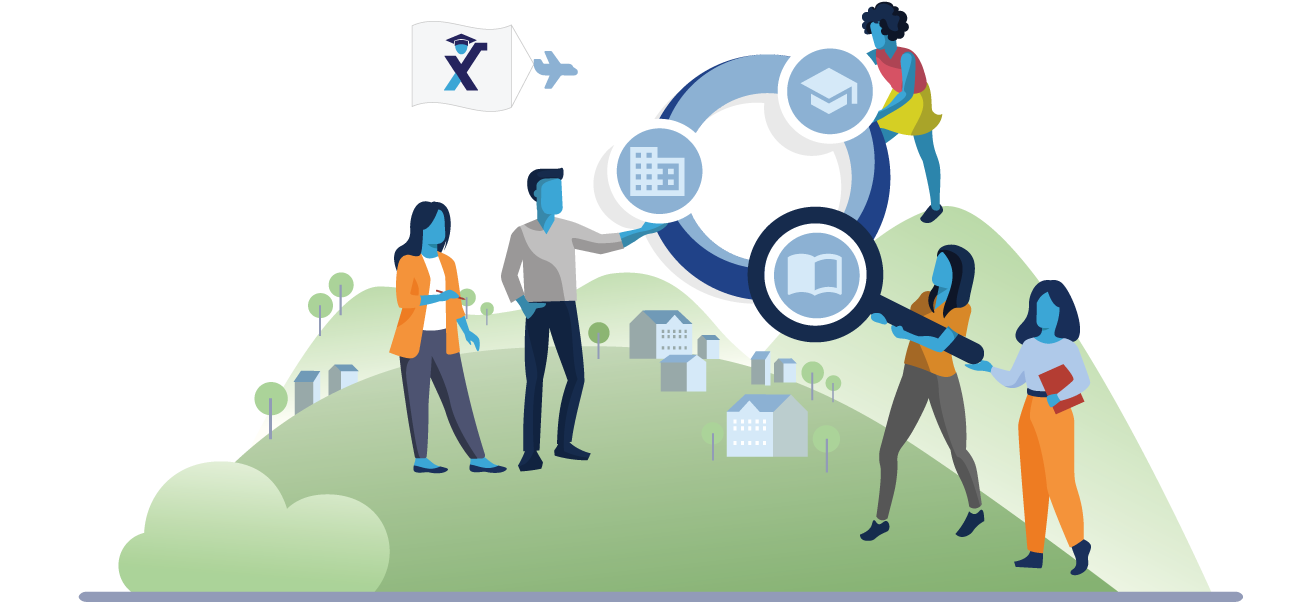 Imagine a world in which each individual and company is willing to share their latest input for a common goal. Being able to create this win-win situation could start here.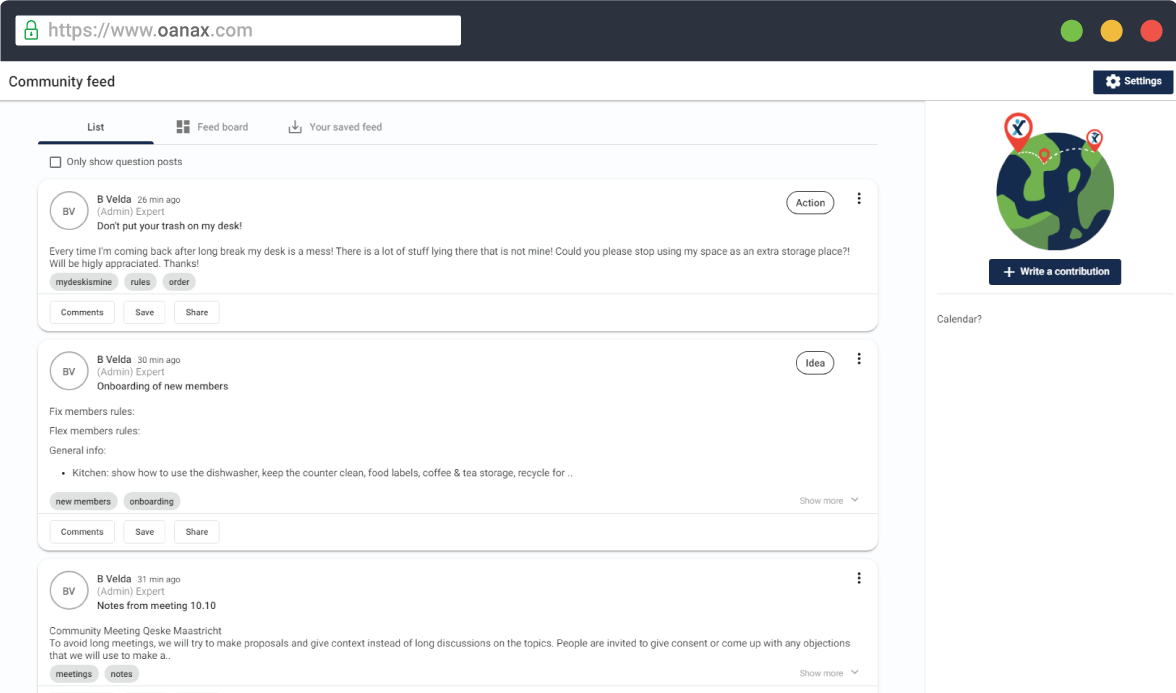 Unique workboard
Unique workboard
Get the opportunity to post ideas, call to action, ask questions in an environment with other members working towards the same goal. But also gain the ability to gather content and personalize your own workboard.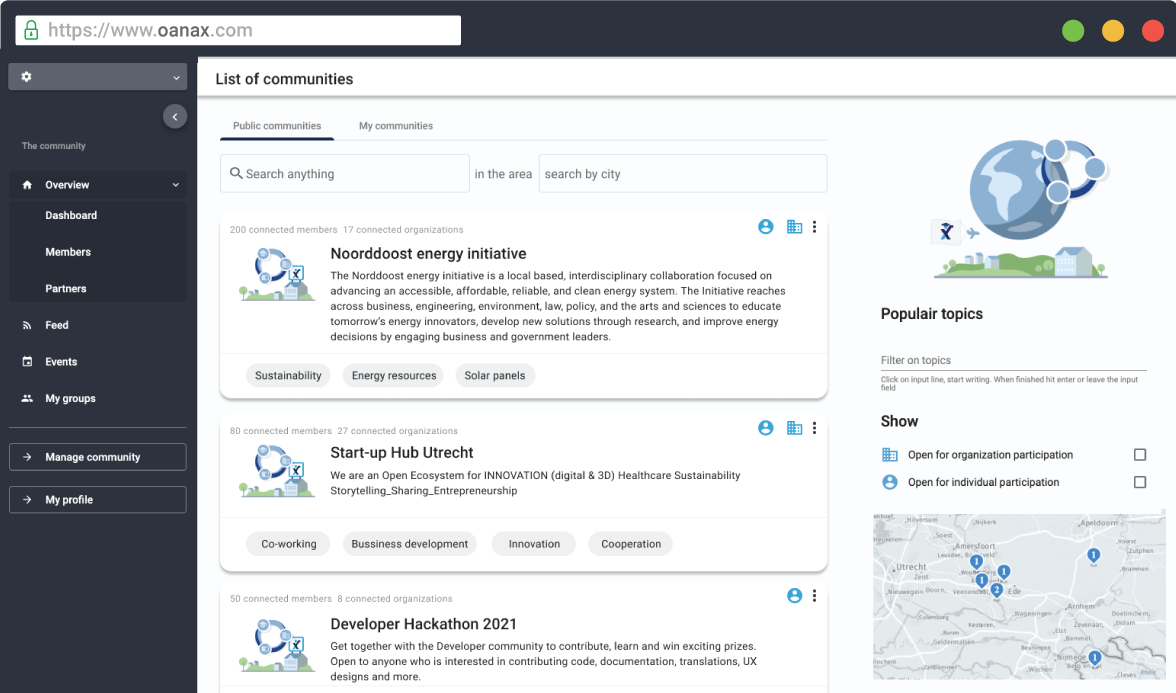 Explore possibilities
Explore possibilities
Search the themes or companies you are interested in and discover different communities local or online. Join the communities where you would like to make a difference or create one yourself and work together on a mutual goal.
Beneficial for?
Beneficial for?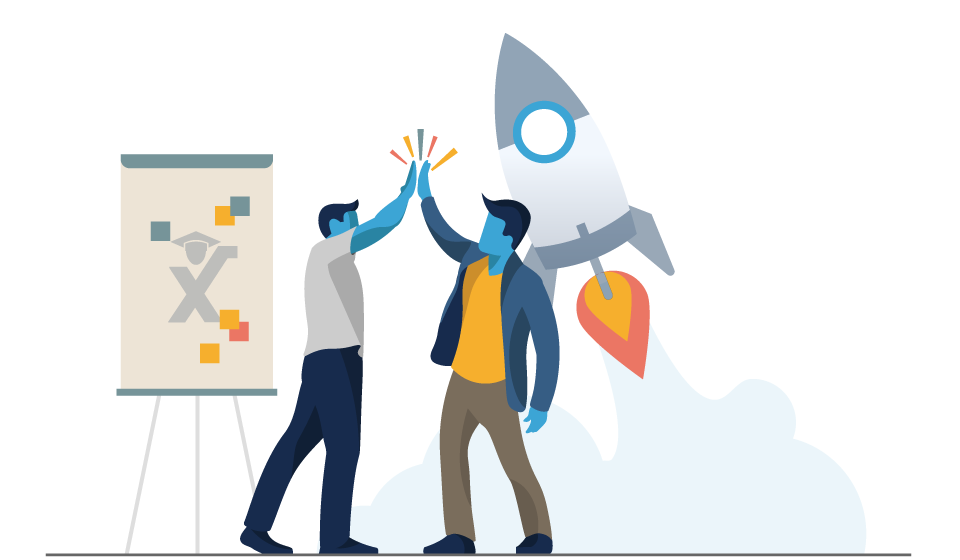 Startup hubs
Create an engaging environment around your workplace, profit from your networks' expertise, work on shared projects, and save and categorize important knowledge around your community theme.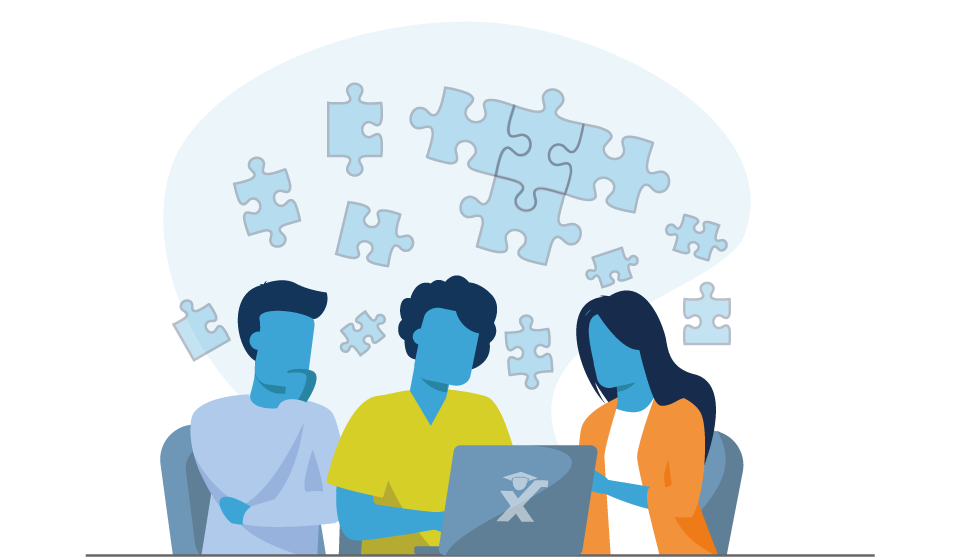 Challanged based activities
While working on a group project it can be beneficial to use a community to gather all materials and discussions regarding the topic. Share, gather, and save information as needed. Even when the project is finished, you can keep in touch with all members, access all materials, and follow up on interesting topics.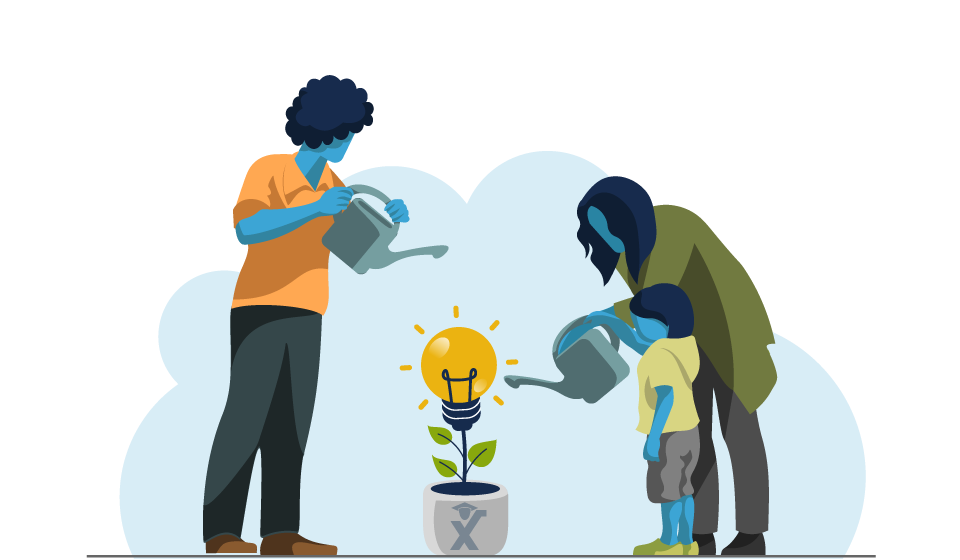 Local initiatives
Easily connect with like-minded people in your neighborhood. Discuss relevant topics and work together towards a shared goal. Our community environment offers the chance to connect local businesses and individuals to work towards the same cause.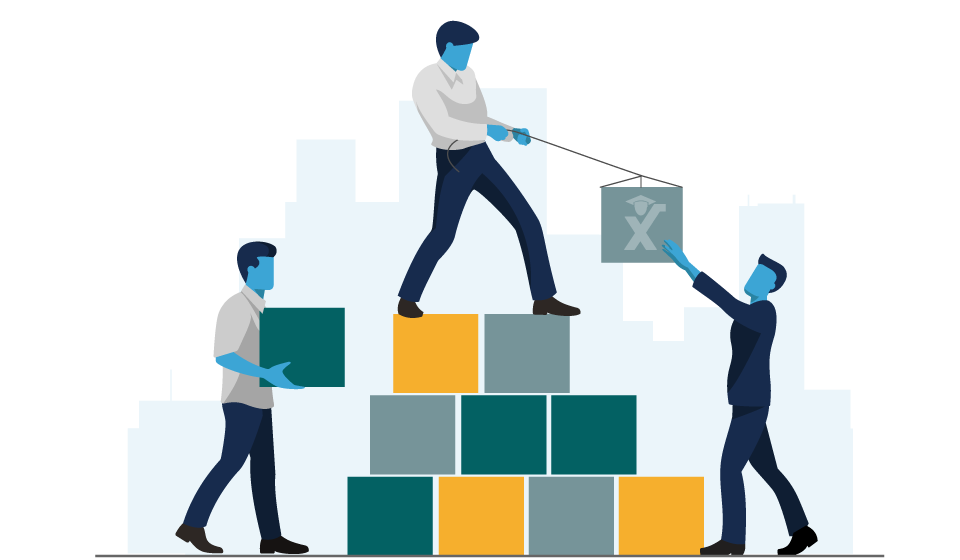 Innovation networks
Is your organization research driven? Get access to experts from your field and share your latest findings to accomplish a shared goal. Save and group relevant knowledge, ask questions, post ideas, and receive feedback.
We work with three principles:
We work with three principles:
Visibility
We need to be aware of the projects of other people in order to learn from each other. Our environment provides an overview of what is happening and forms a market place to match questions to answers.
Connections
Ideas happen when people get in touch. Allow your community to grow and strengthen the connection based on the ability to follow and interact with individual or company contributions.
Involvement
People have meaningful interactions when brought together around a shared motivator or interest. Being able to ask questions and receive answers, and most importantly become involved with the progress around a topic.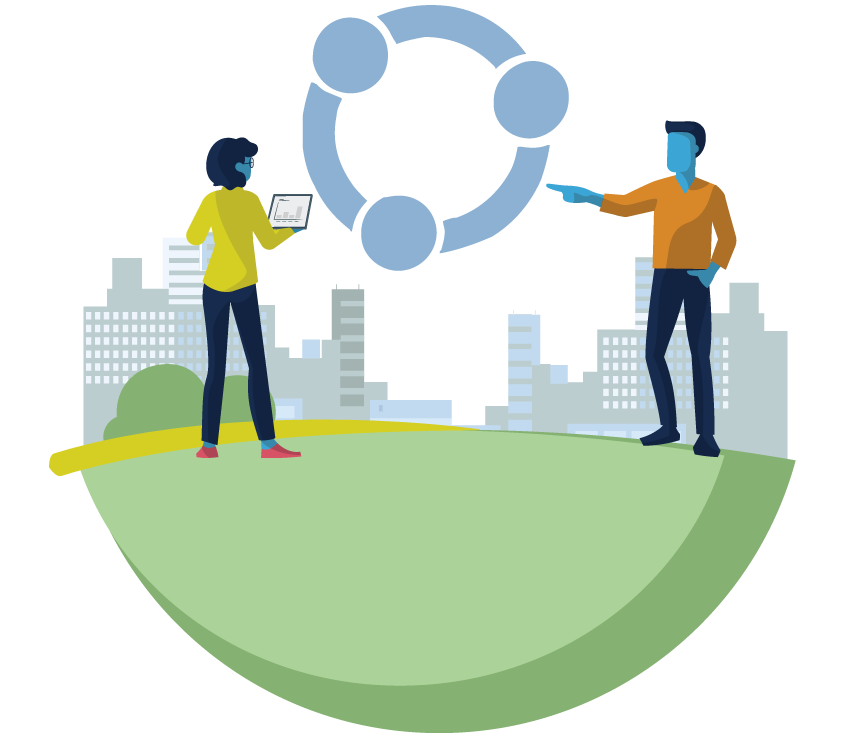 How?
To become part of a community environment is easy! Either send a request to an excisting community or create your own effective community in 3 simple steps:
Create a community and include its theme and goals
Invite members and companies, so that people can interact on behalf of themselves or their company
Let members share, comment and work on shared events and activities.